HONDA EU65is Auto Start
Auto start modules
(comes without Honda cable unless ordered from section "Extra items / features" shown below).
May be also compatible with the following Honda models that have electric start, 6-pin RC socket and auto choke:
EU6500is, EM5000is (EM50is), EM7000is (EM70is).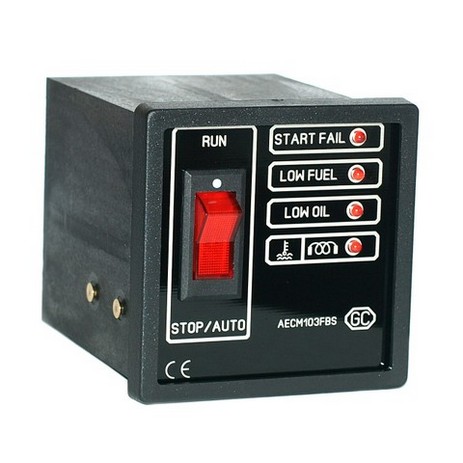 AECM103FBSL for HONDA EU65is


Description
The Model AECM103FBS lite is a microprocessor operated Automatic Engine Control Module designed to automatically and manually start and stop the HONDA eu65is and similar generating sets. It will indicate the operational status and fault conditions, automatically shut down the engine and indicate the start engine failure by a flashing "START FAIL"LED on the front panel. Other faults are indicated by steady LED.

Operation of the module is via rocker switch mounted on the front panel with AUTO/STOP and and RUN positions. Remote control of the module is via
terminal 1 or a key fob (optional).
Key Features
Remote wired / Manual start and stop (start from the ATS, temperature sensor switch, Humidity switch, manual remote switch, etc)
"FAIL TO START" generator shut down

Very low power consumption in stand-by mode (10mA max)

All parameters are user configurable (prior to order)

No AC power required to function (new generation of AECM)
Optional Features
(available to choose from the section "Extra features/items" shown below)
The Honda cable with RC 6 pin connector fitted.




Wireless start / stop function (key fob control). Allows to control the Honda engine from the distance.

BVS (Battery Voltage Sensor). This function allows the controller to monitor the battery voltage and start the Honda engine automatically upon registering the (LVT) Low Voltage Threshold (11.8V default figure). The BVS will automatically stop the Honda engine when the battery voltage becomes equal or higher than (HVT) High Voltage Threshold (13.8V default figure). These thresholds are user adjustable. The maximum controlled voltage is 30Vdc.




24/7 Digital timer allows to automatically start, run and stop the Honda engine according to its schedule.
Add the required feature or item to your AECM103FBSL Honda controller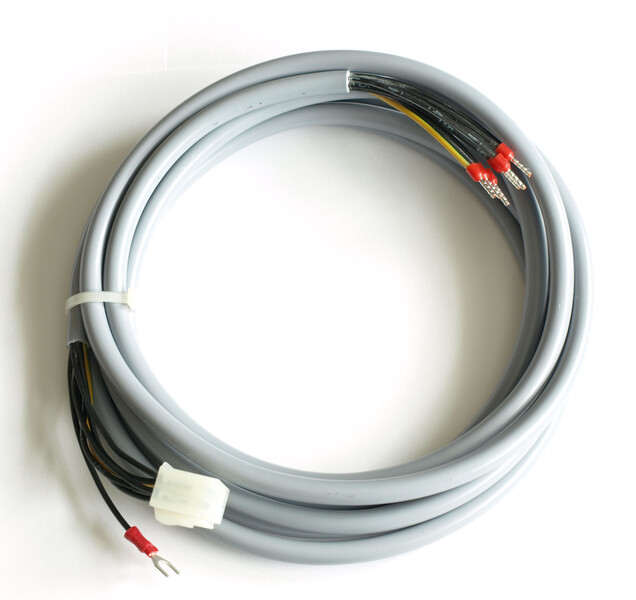 Multi-core cable with 6 pin Honda plug fitted. For Honda EU65IS and similar models with 6 pin RC socket. Length of cable can be adjusted during checkout.
Default length is 1m.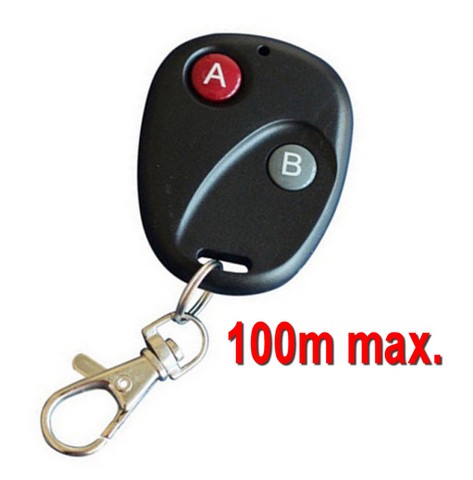 This key fob will be paired to your control module if ordered. The actual working distance may vary and depends on working environment.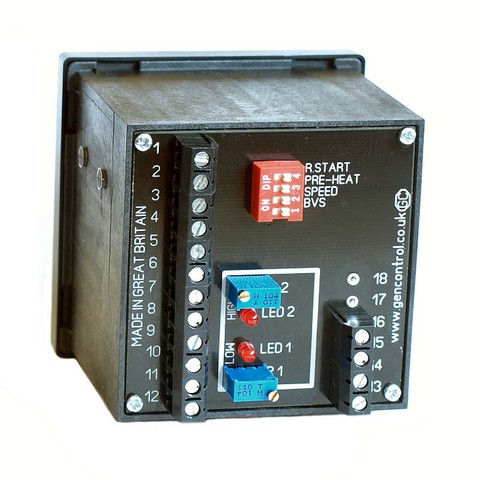 Battery Voltage Sensor - This internally fitted device allows to automatically control your battery voltage. Should the controlled battery voltage drops below the set threshold, the BVS will then initiate a start command sending a signal to Automatic Engine Control Module. The generator starts and runs until the BVS senses the battery high voltage threshold. The low and high voltage thresholds are on-site adjustable. Please select your preferred BVS settings from drop down menu (we will pre-set your BVS according to your order but you can always re-calibrate it later!)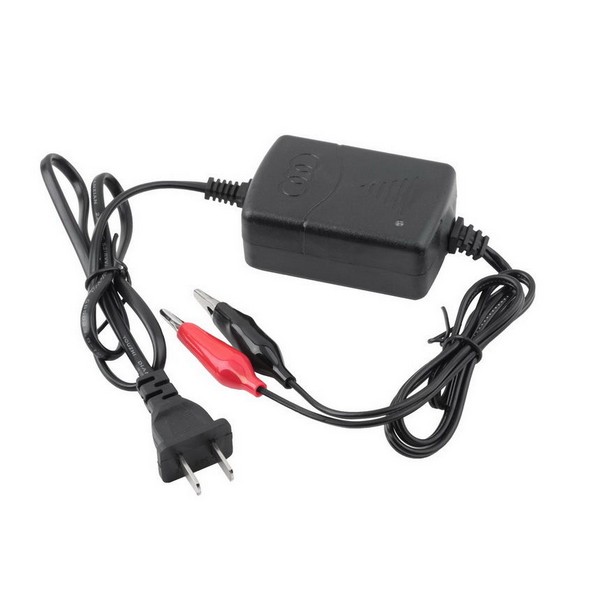 Charging Battery Type:Lead-acid battery 12V
Plug Type:flat-pin plug or euro type (2 pin plug)
Input Voltage:AC 100~240 V
Output Voltage:13.8 V
Output Current:1000 mA
Other Features:charge for all 12V lead-acid batteries, load sensing output, short circuit protection, comes with 2 crocodile clips
Dimensions: 2.95 in x 1.89 in x 2.17 in (7.5 cm x 4.8 cm x 5.5 cm)
Weight: 3.70 oz (105 g)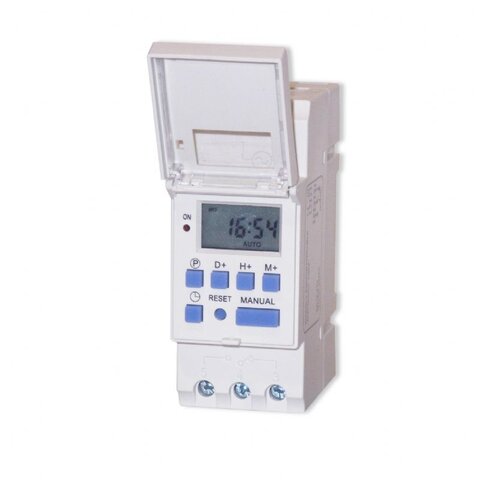 This device allows to start and stop your generator within 17 pre-set time slots throughout the whole week.
Quantity Discount available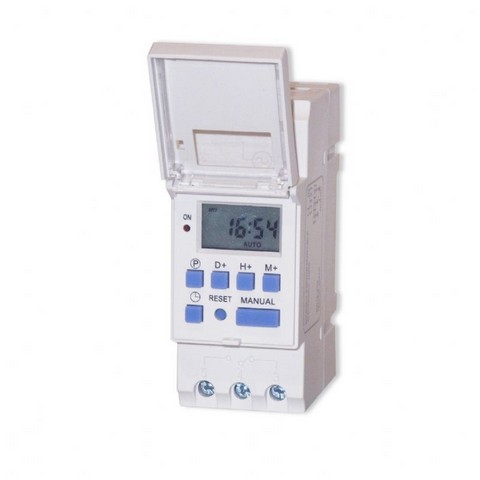 This device allows to start and stop your appliance within 17 pre-set time slots throughout the whole week.
Quantity Discount available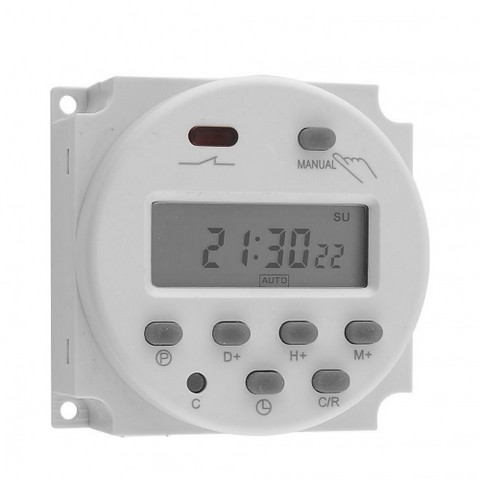 This device allows to start and stop your generator within 17 pre-set time slots throughout the whole week.
Quantity Discount available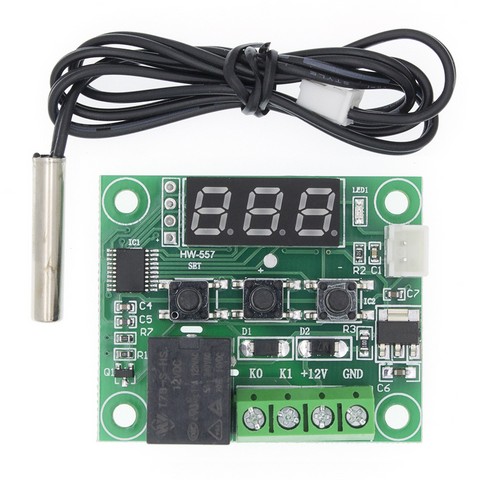 This is an incredibly versatile yet highly
functional thermostat controller. With
this module you can intelligently control
power to most types of electrical device
based on the temperature sensed by the
included high accuracy NTC
temperature sensor. Although this
module has an embedded
microcontroller no programming
knowledge is required. 3 tactile switches
allow for configuring various parameters
including on & off trigger temperatures.
The on board relay can switch up to a
maximum of 240V AC at 5A or 14V DC
at 10A. The current temperature is
displayed in degrees Centigrade via its 3
digit seven segment display and the
current relay state by an on board LED.

AECM103FBSL Honda EU65is Wiring Diagram