Hyundai ATS auto start controller (1st generation)
Auto start modules
Hyundai generator compatible ATS auto start controller (1st generation)
This ATS Module compatible with the following Hyundai generators:
DHY8000SELR-T (Three-phase)
It also fits to Ford
Model FD7200 generator.
Please consider using a trickle charger connected 24/7 to your generator starting battery.
The 12V Hyundai control box (part of your Hyundai generator) may not let to start and run the generator if the battery is not fully charged.
This ATS controller PCB is designed to upgrade some Hyundai diesel
generators with auto start function (wireless control from a key fob is
optionally available). Some Hyundai generators have 3 pin ATS socket
availabe without ATS controller fitted hence left deactivated. Our ATS
controller could be a solution in this case. The ATS controller PCB has 6
automatic starting attempts for reliable engine start and "engine running"
monitor which is automatically checking the state of engine between each
starting attempt and also constantly after succsessful start. Should the ATS
controller run out of starting attempts and engine couldn't start, the ATS
controller will indicate this failure by intermittent sound. To reset the ATS
controller: press button "B" on your key fob or, if the engine was initially
operated from the ATS panel - disconnect the 3 pin plug and/or switch off the
"generator start" request from ATS panel connected to it.
Please also refer to your original user manual and wiring diagram when performing connections.
The wireless control (key fob) doesn't come with battery fitted, to comply with batteries shipping regulations.
The Hyundai compatible ATS auto start controller available in 2 versions:
The required version of the controller can be selected duting checkout.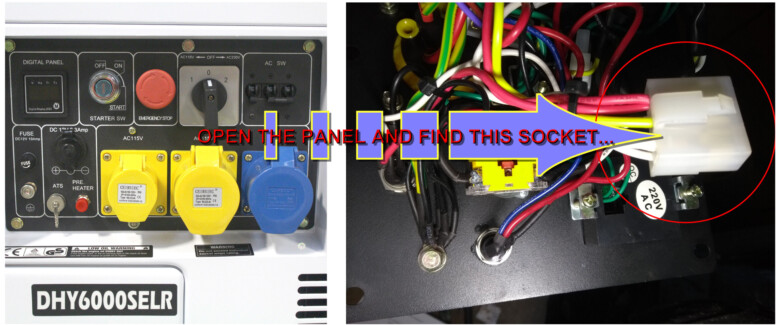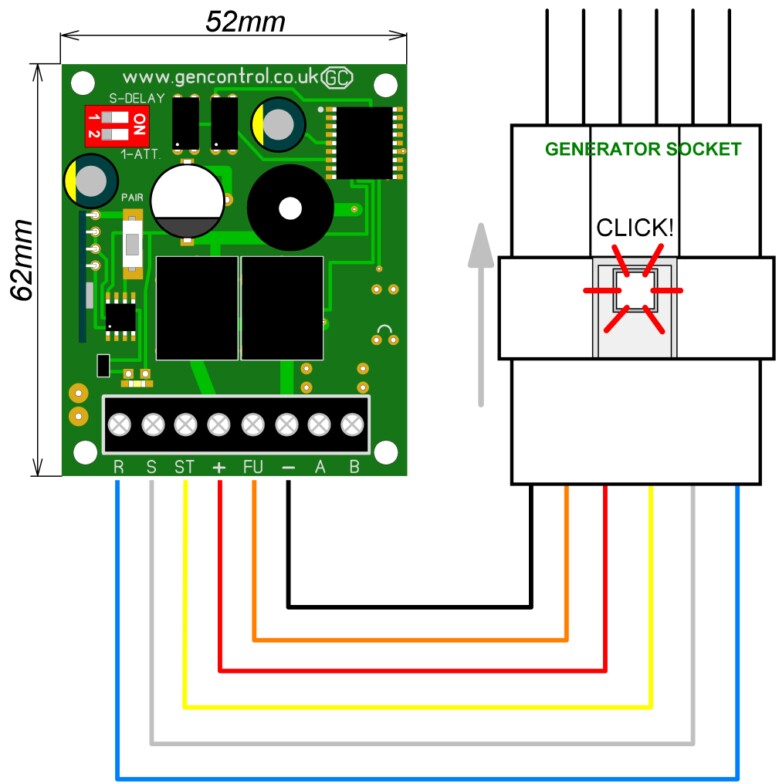 Add the required feature or item to your Hyundai controller