HONDA EU65is wireless control
Wireless Control > Honda Generators
Model: GC101 (Plug&Play)
for Honda EU65is and similar with 6 pin RC socket located in a battery compartment.
Compatible with the following models that have electric start and auto choke:
EM3800SX
EM5000SXK2
EM6500SXK1
EM5000is
EM7000is (EM70is)
EU6500is (EU65is)
EM4000SX
EM5000SXK3
EM6500SXK2
EM4500CXS
EM6500CXS

Instructions:

Click "Add to Cart" button, then select and add some extra key fobs available for this controller to the cart.



Download wiring instructions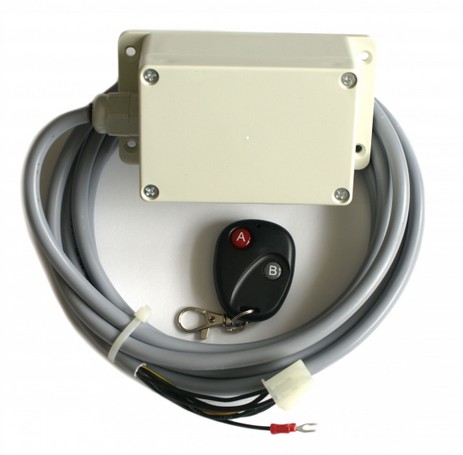 Wireless Controller GC101 for HONDA EU65IS

Description

The Model GC101 is a microprocessor operated Wireless Control Module fitted into IP67 rated weatherproof plastic enclosure size 100x68x50mm, designed to start and stop the HONDA eu65is with a key fob.
Operation of the module is via 2 buttons located on the key fob. Button "A" is functioning as a "Start Switch" and button "B" is functioning as a Stop Switch. To start the generator press button "A". To stop the running generator press button "B".
GC101 model comes with 2 m glanded multi-core cable, 1 key fob and Honda EU65IS RC plug fitted. Number of extra key fobs required may be selected during checkout. Please note, key fob battery is not included, please fit your own battery (type 23A [12v] for 100-1000m range or [9V] for 3000m range).
To make the model GC101 working: connect the RC Honda plug into corresponded socket located in a battery compartment and then connect the positive and negative wire with fork terminal to the generator battery positive and negative terminals.