Warrior auto start controller
Auto start modules
Warrior generator compatible auto start control module
Compatible generator models: 6000S, 6000S3, 65000SV, 65000SV3 and other Warrior diesel generators with 6 pin ATS socket fitted.
This controller is also compatible to
Pacini Diesel generator
equipped with 6 pin ATS socket.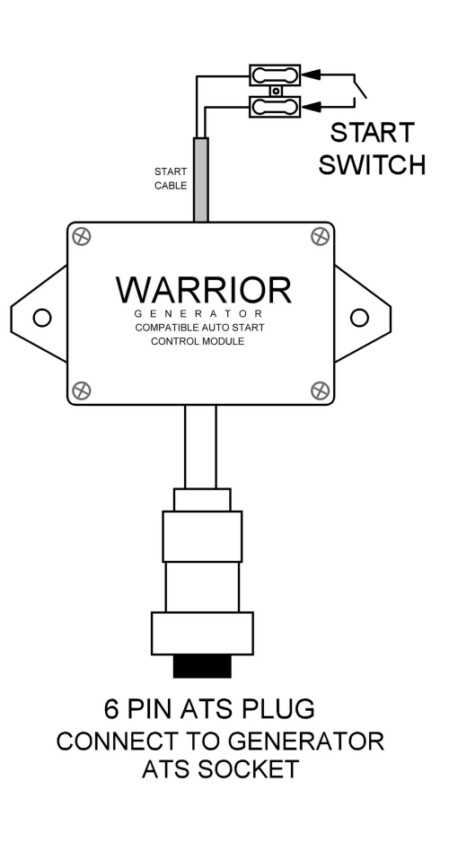 The Model AECM107FBSL is an Automatic Engine Control Module (controller) designed to automatically or manually start and stop the Warrior engine generator. The controller has 3 automatic starting attempts. Should the controller run out of starting attempts and the engine couldn't start, the controller will indicate this failure by intermittent sound. Any other unexpected engine shutdown is indicated by a continuous sound. To reset the controller back to working mode: turn the wired start switch to Off position or, if the controller was initially started from the key fob: press button "B". Automatic wired operation of the module is via ordinary volt-free Off-On maintained switch connected to the 2 pole spring wire quick connector. This wired connection can be also used to start an stop the Warrior engine from the ATS panel volt-free control switch. Remote wireless control of the module is via key fob buttons: "A" start and "B" stop. The key fob is an optional device and can be ordered either from the "Extra Items/Features" section or during checkout. It is possible to order more than 1 key fob. All key fobs will be paired to your controller before dispatch. The key fob comes without battery fitted, please fit your own battery (type "23A").
Add the required feature or item to your Warrior controller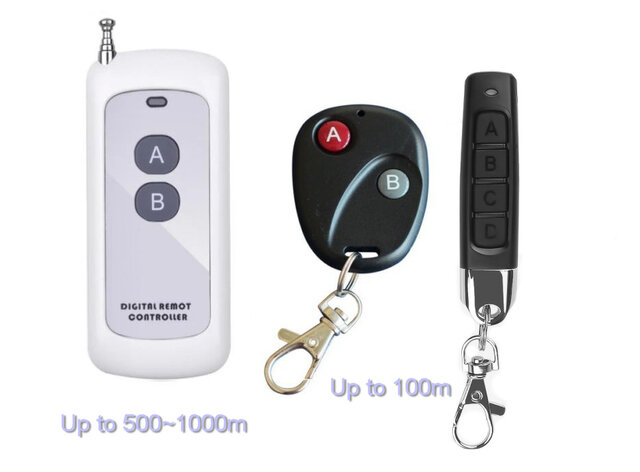 Wireless key fob to be paired (please select the range)
Wireless start/stop kit
This key fob will be paired to the Auto Start Control Module you would like to order from us. This key fob cannot be sold separately from the Auto Start Control Module! The actual working distance may vary and depends on working environment.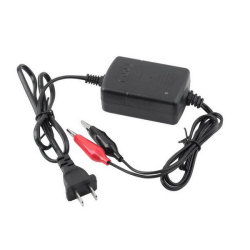 12V 1A Lead Acid Battery Trickle Charger
Misc
Charging Battery Type:Lead-acid battery 12V
Plug Type:flat-pin plug or euro type (2 pin plug)
Input Voltage:AC 100~240 V
Output Voltage:13.8 V
Output Current:1000 mA
Other Features:charge for all 12V lead-acid batteries, load sensing output, short circuit protection, comes with 2 crocodile clips
Dimensions: 2.95 in x 1.89 in x 2.17 in (7.5 cm x 4.8 cm x 5.5 cm)
Weight: 3.70 oz (105 g)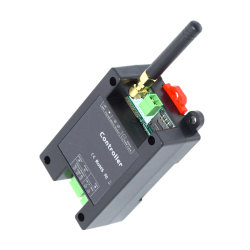 Controllers
GSM generator control-SMS/phone call generator start-stop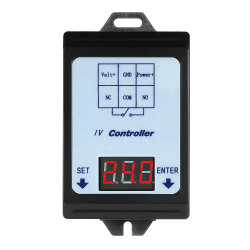 Controllers
Smart Control of your battery bank charging automatiucally. Automatic generator/engine start-stop control.