Over voltage under voltage phase sequence phase loss protective relays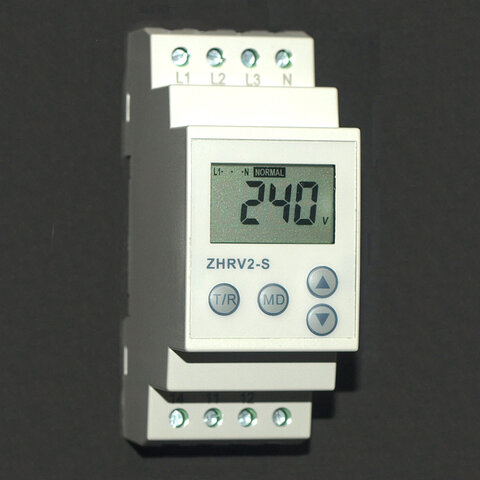 M240 supply voltage: 125~300Vac
M415 supply voltage: 200~500Vac

Built-in high-performance micro controller with high reliability and strong resistance to interference.
Voltage value and fault message displayed through LCD.
Protection against over-voltage, under-voltage, phase failure, unbalance and phase sequence is available.
Protection parameters are set through keys, and the protection function can be turned on and off freely.
True RMS value measurement, voltage measurement accuracy ≤ 1%.
Measurement frequency 45Hz~65Hz.
Three-phase voltage value query through keys.
Testing and manual reset can be conducted through keys.
Three-phase four-wire system features N-phase failure protective functon.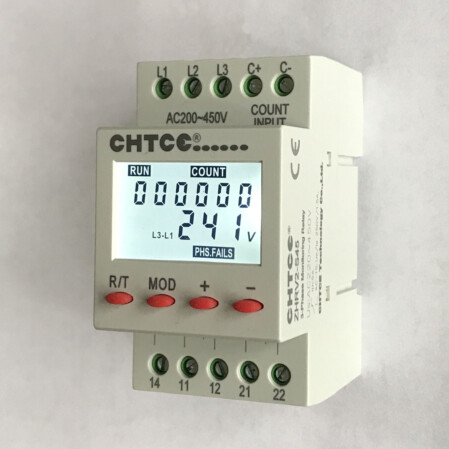 Controls its own supply voltage (True RMS measurement).
Three phase voltage protector, chronograph and counter are integrated into one relay.
Operating voltage value, failure state, time, counting number of faults and other information are displayed on the LCD.
It is equipped with protective functions for over-voltage, under-voltage, loss of phase, phase sequence and unbalanced three phase voltage.
The protective relay will work normally in case of disconnection of any one phase.
Various parameters are set by pressing the buttons and protective functions can be opened or closed in the same way.
The counting input signal of wide range is AC/DC 20-450V.
The three phase voltage value, timing and counting numbers are inquired by pressing the buttons.
Working frequency range: 45-65Hz
The relay is DIN rail TH mountable.
Voltage measurement accuracy ≤ 1%.
Control status is indicated by LED

APPLICATIONS

Protection of electrical equipment and motors from over voltage and under voltage.
It is suitable for real time monitoring and protecting the power supply for the equipment which needs to be started frequently, such as elevators, generators, cranes, traveling cranes, machine tools and compressors, and it can accumulate numbers of starts and operation time of equipment, meanwhile, it can monitor the power supply of the equipment; In case of abnormal condition of the power supply it will cut off the power supply and record the numbers of power failure and the cumulative time as the basis for repair and maintenance.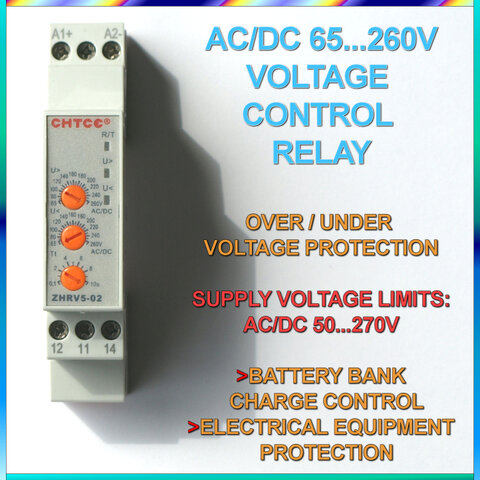 65V...260V Range AC/DC Protective Relay




Protection of electrical equipment and motors from over voltage and under voltage. Can be also used to control the battery bank voltage.
Controls its own supply voltage (True RMS measurement).
User may select operation mode through knob.
Working frequency range: 45-65Hz, DC.
The relay is only 18mm wide.
The relay is DIN rail TH mountable.
Voltage measurement accuracy ≤ 1%.
Rated Supply Voltage: AC/DC 110...240V
Supply Voltage Limits: AC/DC 50...270V
Range Of Adjustment: AC/DC 65...260V
Control status is indicated by LED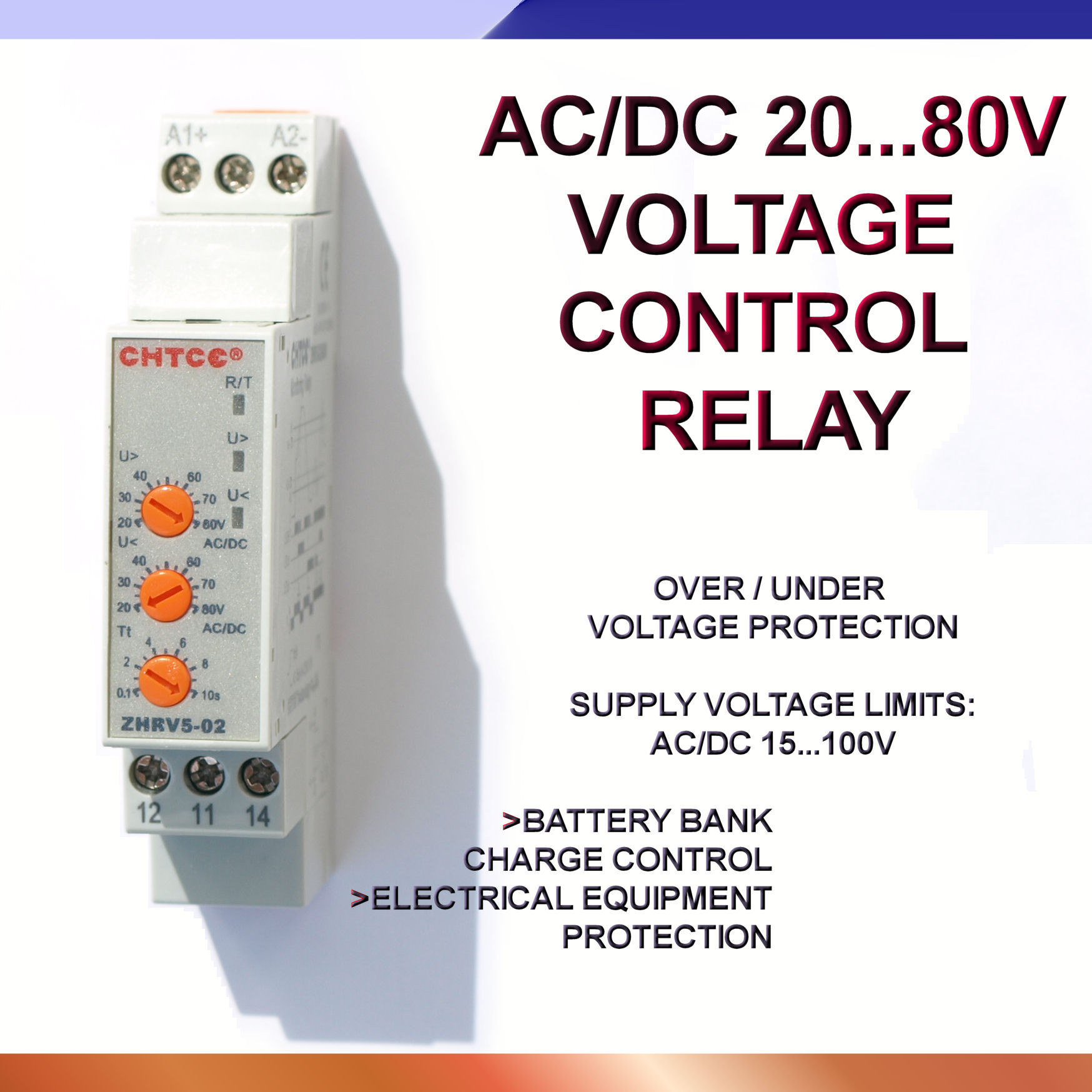 20V...80V AC/DC Protective Relay

Controls its own supply voltage (True RMS measurement).
User may select operation mode through knob.
Working frequency range: 45-65Hz, DC.
The relay is only 18mm wide.
The relay is DIN rail TH mountable.
Voltage measurement accuracy ≤ 1%.
Rated Supply Voltage: AC/DC 24...48V
Supply Voltage Limits: AC/DC 15...100V
Range Of Adjustment: AC/DC 20...80V
Control status is indicated by LED