Kipor KDE6700T Auto Start
Auto start modules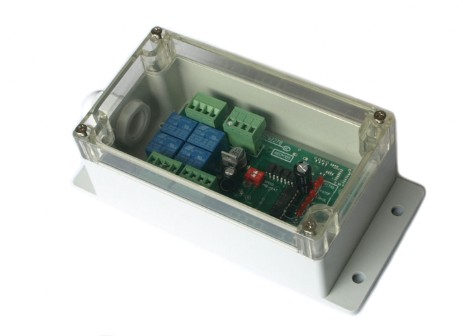 AECM105 for Kipor KDE6700T remote / auto start. Description

The Model AECM105 is an Automatic Petrol Engine Control Module designed to automatically [remotely] or manually start and stop the Kipor KDE6700T generator. It will indicate the operational status and fault conditions, automatically shut down the engine and indicate the start engine failure by a flashing ST. FAIL LED on the front panel. Other faults are indicated by steady LED.

Please note: it is required to unplug the original ignition key switch and reconnect the AECM105 module's terminals instead.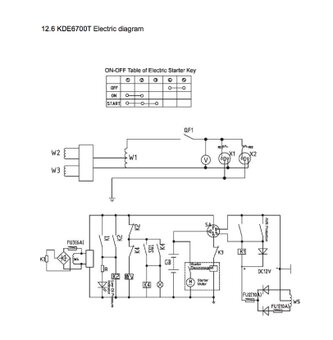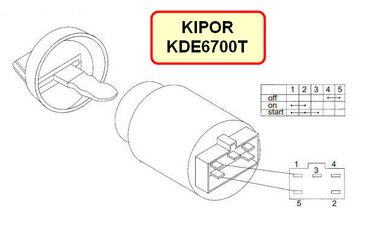 Operation of the module is via 2 position maintained switch or latching push button [marked as RST switch on wiring diagram] mounted on a wall or any other suitable place with ON-OFF positions. Wireless control of the module is via key fob [optional]. Read more...

Key Features


IP67 rated enclosure


Remote / Local start and stop


Self-regulated duration of each attempt


Wireless start / stop (optional, please consider using table "A" shown below)


Very low power consumption in stand-by mode (10mA max)


All parameters are user configurable (prior to order)

Table A

Optional Features/Items

Item

Price

GBP

24.00

Wireless start / stop
remote control (key fob)

(no battery fitted)


from 22.00

BVS Sensor
(Battery Voltage Sensor)

29.00

12V 1A Lead acid trickle charger


10.00

Multi-core YY cable


Note: Please select the number of metres during checkout (use "Quantity" field)