For DHY6000 and similar
Wireless Control > Hyundai Generators
Hyundai Generator Compatible Weekly Programmable Timer +Wireless Control +Cable
Weekly Programmable Timer with wireless control function
Suits the following generating sets: Hyundai DHY 6000 / 8000, EVO 6000 and similar with 3 pin ATS working socket.
It also fits to Ford
Model FD7200 generator.
Capable to run the generator automatically, unattended using 16 on-off programmable time slots.
Manual start-stop override function (using "MANUAL" button available on the timer) or wireless start-stop timer override function
Wireless Key Fob button A (or "1") start, button B (or "2") stop.
Timer Minimum interval: 1 min
Power consumption: 2VA (max)
Comes with cable and 3 pin plug attached. (the length of cable can be selected during checkout)
Set specific day and time or a group of days when you would like to run the generator
Wall mountable timer with 3 core cable and Hyundai 3 pin plug attached, plug&play device
Power source: Hyundai starting battery 12V (fed from the ATS socket)
Item comes with user manual instructions
Dimensions of timer: 60(L)x60(W)x32(H)mm
!!!

Before ordering: please make sure your Hyundai/Ford generator has a working 3 pin ATS socket

!!!
To make your Hyundai/Ford generator auto start enabled machine please order and fit the ATS controller.
If you have Hyundai DHY8500SELR machine please notify us first. This Hyundai has a different ATS socket wire arrangement.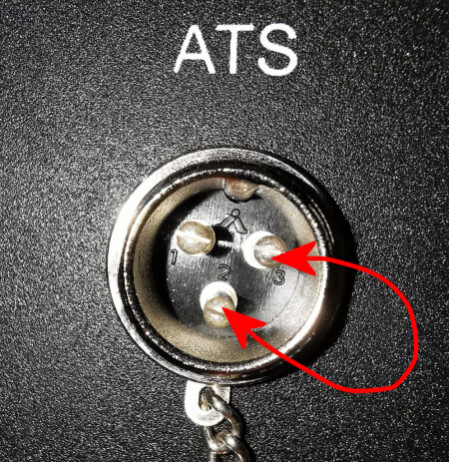 If your Hyundai ATS socket doesn't work this possibly means that Hyundai ATS controller is missing (not fitted by manufacturer) but we can help to get one. Please order and fit this ATS controller:
LINK
How to test your ATS socket? Try to link pin 2 and 3, the generator should start and run.
This device is for indoor use only. Avoid getting any liquids or moisture into the timer.

All key fobs come without battery, please fit "23A" type 12V battery first to operate this remote!
All key fob working distances are not guaranteed and highly depend on working environment.
Please note: when timer is on you will not be able to interrupt it from the key fob.